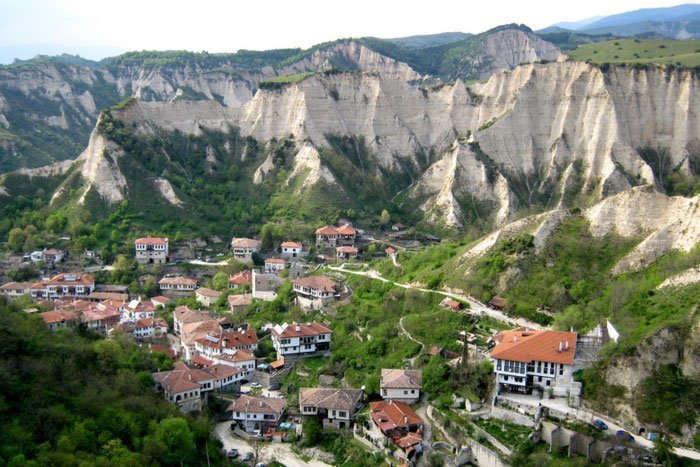 Charm and romance and other things to do in destination Bulgaria
Destination Bulgaria – Melnik – beauty, emotions, antiquity!
A quiet place, a mountain, rich history, coziness, stunning scenery, rich wine… This is what the thousands-year-old Melnik offers, and may be more. Well, a romantic and full of charm in destination Bulgaria.
The smallest town in Bulgaria, Melnik is 130 km away from the capital of Bulgaria – Sofia, in the south-western slopes of the southern part of Pirin. (Sofia tours guide) It attracts with its ancient history, monasteries, natural landscapes… And its wine, of course, for which the locals claim that even Sir Winston Churchill had tried it and estimated its merits appropriately;-)
If you wonder what the things to do in Bulgaria are, remember this small town and its wine. Get yo