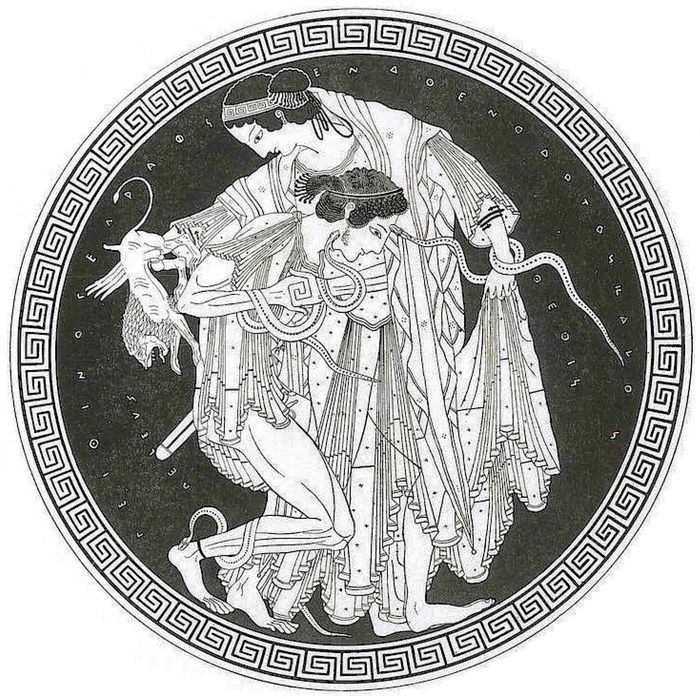 Apollonius of Rhodes (3rd Century B.c.)
Although he was a late writer in the epic form, Apollonius treated ancient mythical material, but from the standpoint of a scholar and a literary stylist. He left his native land, Rhodes, and settled m Alexandria, then the centre of the cultured world. The tale of Phineus is not new, but the details which embellish it, and the verbal pyrotechnics which he lavished upon it, are highly characteristic of the decadent period in which it was written.
The present translation is that of R. C. Seaton, in the Loeb edition, William Heinemann, London, 1912. There is no title to the story in the original.
Phineus And The Harpies
There Phineus, son of Agenor, had his home by the sea, Phineus, who above all men endured most bitter woes because of the gift of prophecy which Leto`s son had granted him aforetime. And he reverenced not a whit even Zeus himself, for he foretold unerringly to men his sacred will. Whe