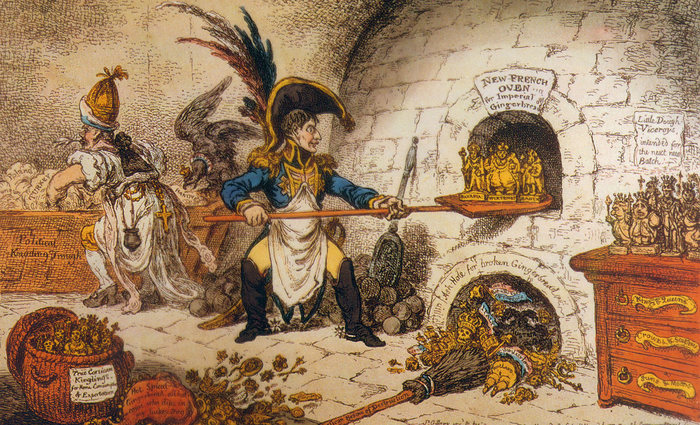 So they stopped and called Howleglass in a great passion, inquiring what vile work he had been doing, and swore and threatened dreadfully. Just then a wagonload of straw luckily went by, and the unhappy party purchased a small quantity, with which to purify the wellbedizened chariot.
Quite enraged, the merchant cried out, "Off to the gallows,you rascal!" and soon after Howleglass saw one not far from the roadside, and driving the chariot right underneath it, he was proceeding very leisurely to unharness the horses. "What is it that you are about, villain?" said his master. "Why," replied Howleglass, "did not you order me to drive off to the gallows? where I thought I was to set you down."
On looking up, the priest and the merchant sure enough saw the gibbet; upon which his master, being seized with a panic, commanded him to back, and drive right away as hard as he could flog.
Hearing this, Howleglass dashed neck and nothing through the m