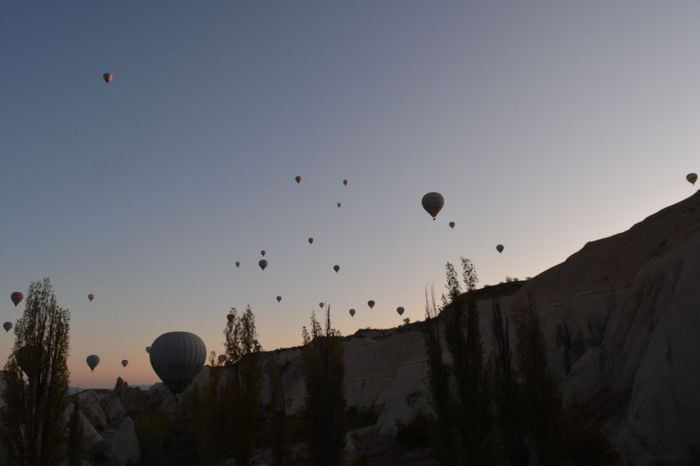 This proposition being acceptable to the emperor, further communications passed between them, in great secrecy, as Alousianus had desired. In accordance with the terms of agreement, the latter advanced, apparently with the intention of joining battle for a second time, but suddenly abandoned his army and surrendered. Michael treated him with signal honour, and he was sent back to Byzantium. As for his people, now torn asunder with war on all sides and still without a leader, after inflicting a crushing defeat, Michael again made them subject to the Empire from which they had revolted. Then he returned to his palace in glory, with a host of captives, among whom were the most notable men of the Bulgars and the pretender himself, their leader, minus his nose and deprived of his eyes.
Preserved not a trace of its former likeness
50. The entry into the city was a brilliant affair. The whole populace thronged out to meet him. I myself saw him on this occasion, looking as if he were attending a funeral and swaying on his horse. The fingers that gripped his bridle were like those of a giant, for each of them was as thick and large as a man's arm — the result of his internal trouble. His face, too, preserved not a trace of its former likeness. Riding thus, he led a wonderful triumphal procession to the palace. The prisoners were compelled to march through the centre of the Theatre**60 — a reminder to the Romans that ardour breathes new life into the dead, and that desire for glory is stronger than physical weakness.
51. Nevertheless, the power of nature could not be mastered indefinitely, nor could the emperor vanquish and overwhelm his disease for ever. Secretly and step by step it crept on to the final dissolution. For a while his friends attempted to hide his condition and they took counsel for the state, to forestall any revolutionary movement, but when the whole city was talking about his illness and the report of it spread everywhere, they altered their former plans. Their new policy was rather directed to the consolidation of their own control of the Empire. Let us leave them, for the moment, in that occupation.
Read More about Alexius Part 30