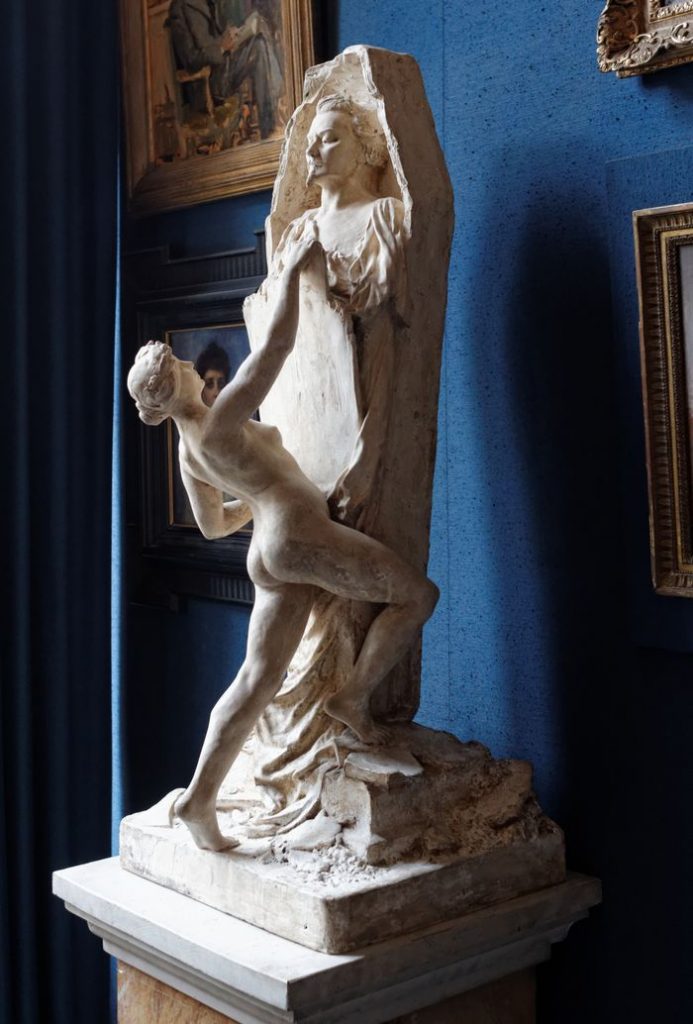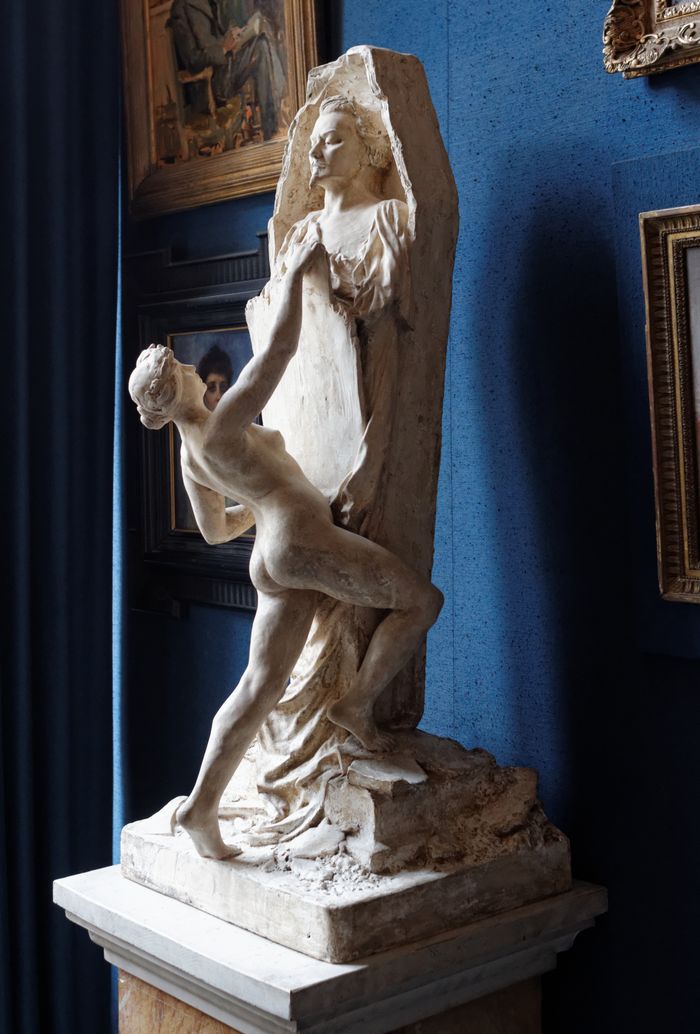 Forward! He must hasten toward that goal which he fancied (ab¬surdly, no doubt) to be deliverance, toward the darkness from which he was now barely thirty paces distant. He pressed forward faster on his knees, his hands, at full length, dragging himself painfully along, and soon entered the dark portion of this terrible corridor.
Suddenly the poor wretch felt a gust of cold air on the hands resting upon the flags; it came from under the little door to which the two walls led.
Oh, Heaven, if that door should open outward. Every nerve in the miserable fugitive`s body thrilled with hope. He examined it from top to bottom, though scarcely able to distinguish its outlines in the sur¬rounding darkness. He passed his hand over it: no bolt, no lock! A latch! He started up, the latch yielded to the pressure of his thumb: the door silently swung open before him.
"Halleluia!" murmured the rabbi in a transport of gratitude as, standing on the threshold, he