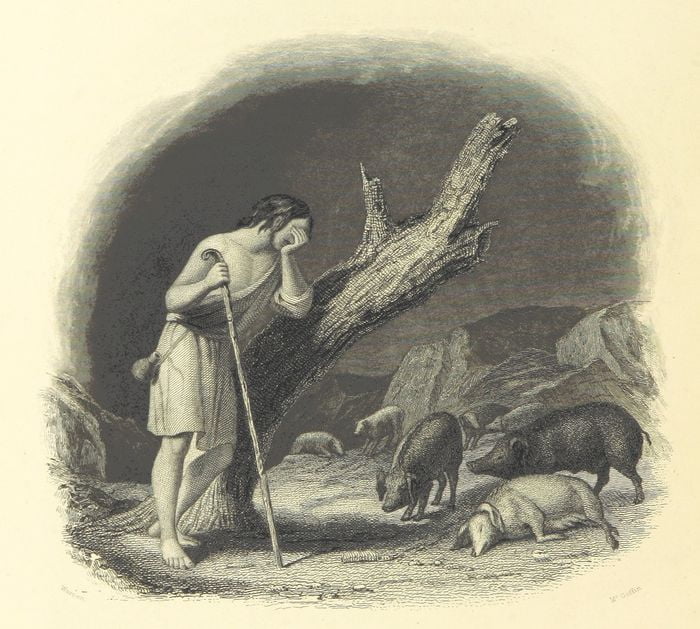 Music and dance
Now his elder son was in the field: and as he came and drew nigh to the house, he heard music and dancing. And he called one of the servants, and asked what these things meant. And he said unto him, Thy brother is come; and thy father hath killed the fatted calf, because he hath received him safe and sound. And he was angry, and would not go in: therefore came his father out, and entreated him.
And he answering said to his father, Lo these many years do I serve thee, neither transgressed I at any time thy commandment: and yet thou never gavest me a kid, that I might make merry with my friends: but as soon as this thy son was come, which hath devoured thy living with harlots, thou hast killed for him the fatted calf. And he said unto him, Son, thou art ever with me, and all that I have is thine. It was meet that we should make merry, and be glad: for this thy brother was dead, and is alive again; and was lost, and is found.
The story above has been copied from tourhints.info. You can read the rest of the story on link The Prodigal Son.
Read More about Diego Endara Tour