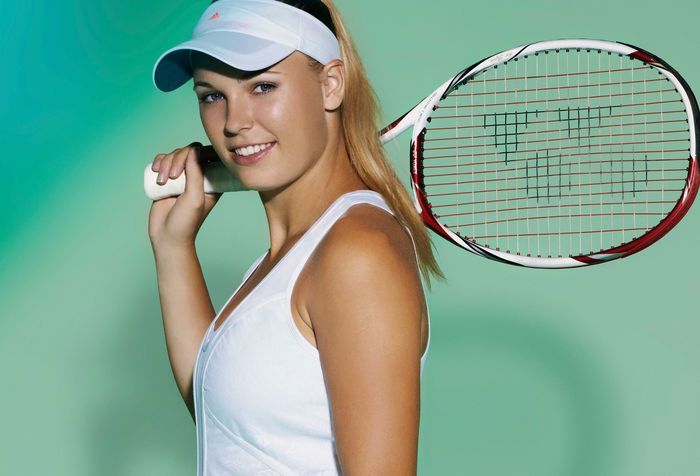 World number one and the first name that pops to mind at the mention of women`s tennis. The life story and career of this athlete, now the face of Turkish Airlines` Business Class, is rife with signs of her becoming a world star in sports.
Caroline, or Caro for short, comes from an athletic family in the full sense of the word. Her Polish-born mother was a professional volleyball player, her father a professional footballer. In fact, it was when her father was transferred to a club in Denmark that the family settled there, where Caroline was later born. She was fascinated by tennis already as a small child.
Osaka Mayor`s Cup
Playing for hours and never getting bored, she was always insisting on a match with her father or older brother. Before long she was consistently winning these family matches. Her successful playing and drive to win took her to a singles first at the Osaka Mayor`s Cup in Japan at the age of 14. This was a major turning point in her life because Caroline knew that from then on she would never be able to give up tennis.
The wins began to come in rapid succession. And especially when she toppled her powerful opponents one after the other to make the finals at the US Open, which she entered as 9th in the world rankings in 2009, Caroline passed another milestone in her career even though she lost to world`s number one Clijsters in the finals. The string of wins that followed took her to the top of women`s tennis, to a truly impressive point in her career. "At the moment I`m number one, " says Wozniacki, "and I`ve preserved that position for a long time. It`s a
Osman tural (ptt general manager and member of the board of the turkish tennis federation)
The WTA Istanbul End-of-Season Championships were staged with great success, October 25 to 30. This tournament was broadcast live around the world and watched by millions of people. Like the World Basketball Championship, the Youth Olympic Games and the Winter Olympics, the tournament gave us an opportunity to advertise our country and show how welt-placed we are to host the Summer Olympics in 2020. I would like to thank once more our Prime Minister, Mr. Recep Tayyip Erdogan, and our Minister of Youth and Sports, Mr. Suat Ktlig, for their unstinting support in bringing this tournament to Turkey.
Read More about Beglik Tash Tour