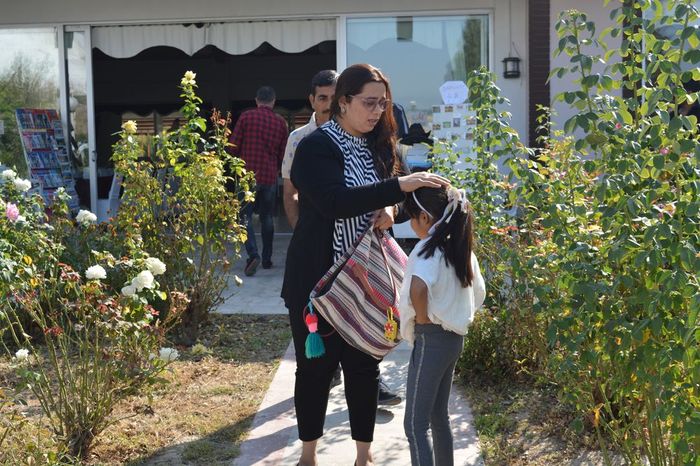 The "why" and "wherefore" of this I need not relate, as his revolt has previously been recounted in the Caesar's history. And yet it is absolutely necessary for me to narrate briefly how he used Dyrrachium as a jumping-off place for over-running all the Western provinces, how he brought them under his sway, and also the manner of his capture. But anyone who wishes for details of this revolt we refer to the Caesar. Bryennius was a very clever warrior, as well as of most illustrious descent, conspicuous by height of stature, and beauty of face, and preeminent among his fellows by the weightiness of his judgment, and the strength of his arms.
Against Bryennius
He was, indeed, a man fit for kingship, and his persuasive powers, and his skill in conversation, were such as to draw all to him even at first sight; consequently, by unanimous consent both of soldiers and civilians, he was accorded the first place and deemed worthy to rule over both the Eastern and Western dominions. On his approaching any town, it would receive him with suppliant hands, and send him on to the next with acclaim. Not only Botaniates was disturbed by this news, but it also created a ferment in the home-army, and reduced the whole kingdom to despair; and, consequently, it was decided to dispatch my father, Alexius Comnenus, lately elected "Domestic of the Schools," against Bryennius with all available forces. In these regions the fortunes of the Roman Empire had sunk to their lowest ebb.
For the armies of the East were dispersed in all directions, because the Turks had over-spread, and gained command of, nearly all the countries between the Euxine Sea [#Black Sea] and the Hellespont, and the Aegean and Syrian Seas, and the various bays, especially those which wash Pamphylia, Cilicia, and empty themselves into the Egyptian Sea. Such was the position of the Eastern armies, whilst in the West, so many legions had flocked to Bryennius' standard that the Roman Empire was left with quite a small and inadequate army. There still remained to her a few "Immortals" who had only recently grasped spear and sword, and a few soldiers from Coma, and a Celtic regiment, that had shrunk to a small number of men.
Read More about Alexius Part 29