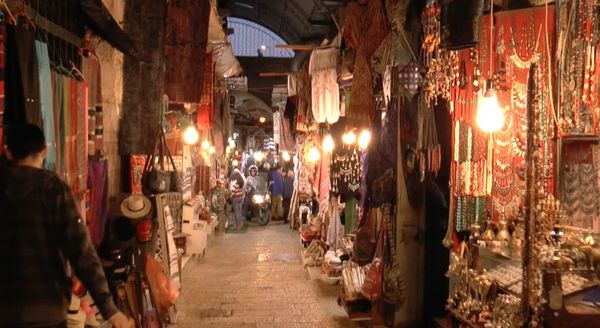 A typical Arabian bazaar
Souq Waqif is among the places that represent the city`s cultural and historical aspects.
There are different jewelries, earthenware, silk and spices in this bazaar. In the past, the Bedouin would trade sheep, goat and wool with other materials here. Nowadays, the area is being rearranged aiming for the outlook of a `souq` (bazaar) of the 19th century. Souq Waqif is a typical Arabian bazaar. One can walk along its passages composing of corridors, check out categorized products, spice shops, clothier and gift shops. There are also many restaurants and hookah cafes here. Enjoy drinking tea at the cafes, watch football videos on big screens. Another bazaar that is worth seeing is the Omani Souq, which is located at the Haloul Street. This place is ideal for incense stick and wattle basket shopping. Gold Souq is another bazaar where you can shop for gold and jewelry.
On the trail of Islamic culture
Museum of Islamic Art (MIA) is the first place one must visit in Doha. This monumental museum where you will witness the magnificent treasures of Doha, is designed by the architect of the Louvre Pyramid, the famous I. M. Pei. Housing world`s largest Islamic art collection, MIA displays many artworks from Muslim dynasties in Asia, Africa and Europe.
There are also works from Al-Tani dynasty and some regions in the Middle East. In this collection gathered from three continents, there are elegant clothes, ceramic, glaze and glass works, carpets, jewelry… Museums are highly important in Doha by means of cultural life. Once you start this historical journey, your next stop should be Mathaf, known as the Arab Museum of Modern Art.
Opened in a building, which was a school earlier, on Ai-Luqta Street, Mathaf exhibits modern art collections from the Arab world. Al Khor Museum satisfies viewers` eyes with the archaeological discoveries from the Neolithic Age and Middle Bronze Age. Orientalist Museum is a significant worldwide gathered collection composed of about 700 paintings, watercolour, sketch and prints. Collected within the past 20 years, the pieces trace orientalism with comebacks from the 18th century. Another interesting museum is the Weaponry Museum on Al Luqta.
This collection including the dagger of Lawrence of Arabia also traces the weaponry craft that fades away as the generations pass. Islamic manuscripts, important archaeological findings, metal objects, clothes, carpets, embroideries and antique furniture are displayed in the Sheikh Faisal Collection, which contains 3 thousand precious pieces.
There is also a historical car collection including a steam- operated car from the 19th century. The Al Root Fort, built in 1880 during Ottoman reign, and the Clock Tower next to Grand Mosque are ideal for a panoramic view of the magnificent scenery. Zubara Fort was built in 1938 during the reign of Shaikh Abdullah bin Jassim Al-Tham; it would be cool to climb up the towers and take pictures.
Read More about Medicine and Art